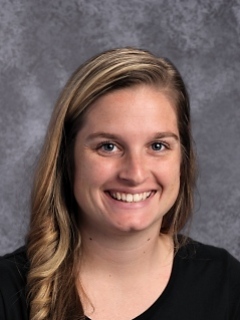 I am North Carolina born and raised. I moved here just in time for my senior year at Stanhope Elmore High School where I graduated in the Class of 2010. I then graduated from Auburn University at Montgomery in 2014 with a Bachelor's in Early Childhood Education. I have cheered since I could walk, which includes the year that I was at Stanhope Elmore. I also competitively danced for approximately 7 years. Being a teacher has been my goal since I knew what a teacher was. I absolutely love every moment that I get to encounter as a teacher. I am married to my best friend, Jeff Chambers, who also graduated from Stanhope Elmore. We have two daughters, Kellie and Kinlee.
36 No. 2 Pencils
1 Fabric pencil pouch
1 Pkg. cap erasers
4 Glue Sticks
2 Blunt 5" Scissors
2 Pkgs. of loose leaf paper
2 Pkg. of dry erase makers (Black)
3 Colored pencils or crayons
1 Red plastic 3 prong folder
1 Green plastic 3 prong folder
1 Purple plastic 3 prong folder
1 1 ½ in. binder
4 Journals
1 8 count pack of dividers
1 20 -25 count sheet protectors
1 Package of Highlighters
WISH LIST
If you would like to donate any of the following items for use in the classroom, the class and I would greatly appreciate it.
1 8 pack of markers for color coding
3 500 sheet (ream) copy paper
3 Boxes of Kleenex
4 Bottles of Germ-x
2 Containers of Clorox Wipes
1 Package of gallon ziplock bags
2 Rolls of paper towels
1 Package of 2 ½ gallon ziplock bags
1 Lysol Spray
1 Package of sticky notes or post its
1 Package of sandwich size ziplock bags