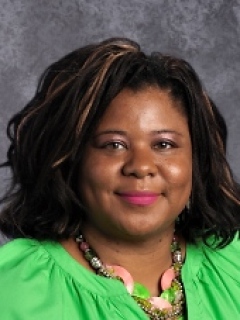 Greetings ! I am Leisha Crosby. I am so glad your child will be part of my class family. Your child is about to embark on an exciting learning adventure, and you can come along! I would like to take this opportunity to tell you a few things about myself. I grew up in Birmingham, Alabama. I am now residing in Montgomery, Alabama. I am married and have one son, Grayson. I love to travel and shop! I enjoy staying busy, attending events with my son and husband, and spending time with family and friends. My favorite colors are pink and green.
I received my bachelor's degree in social psychology from University of Alabama at Birmingham. I worked in the school systems as a case manager and later decided to work in the classroom. I obtained my master's degree in Elementary Education from Samford University. I begin my teaching career in 2003. Since teaching I have also received my master's degree in Instructional Leadership form Alabama State University.
I have a great love and passion for teaching and working with children. As a teacher, my goal is to help my students learn in a new way that is comfortable for them, in a classroom that is comfortable to them. I believe that we have some amazing children here at ARIS who can do great things. I feel privileged to be teaching the children of ARIS.