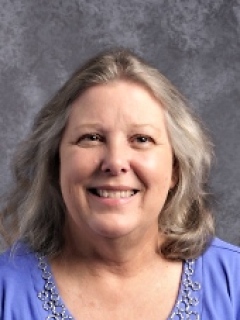 Biography
My name is Lynne Evans. I have been married to my husband Heyward for over 30 years. We are the proud parents of two daughters. Our oldest Adrien Elaine is a graduate of Clemson University and is currently an RN at UAB hospital in Birmingham, Alabama. Our youngest daughter, Carly is a senior at the University of Alabama; she will be graduating in December with a BS degree in Nursing.
I am originally from South Carolina, thus the accent. I attended Clemson University where I finished in 3 years, and then completed my master's degree progam in 1 year. I have a degree in Elementary Education, a degree in Special Education, and am a certified reading specilist for grades K-12. I taught Special Education in South Carolina for 6 years, and science for 1 year before leaving the workplace. I had my two girls back to back and then stayed home for the next 18 years with them. I homeschooled them for 5 years, and then they went back to school for high school. I spent the next 5 years as a full time substitute. After my youngest, Carly went to college, I returned to full time teaching at ARIS. I love teaching fourth grade. It is such a sweet age for students, and we always enjoying getting to study Alabama History.

I love to teach. I am a prolific reader, as well as, an avid fan of ALABAMA.ROLL TIDE.
Experience
After graduating from Clemson University with a master's degree in Elementary Eductation, I taught in public school in South Carolina for 7 years. After moving to Alabama in 1991, I home schooled my own children for 5 years then substitute taught for 5 years while my girls attended high school. I am now starting my fifth year teaching full time at ARIS.