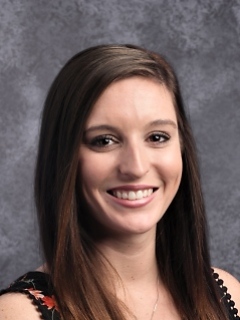 Hello! My name is Zoie Frasier. I am a third grade Reading/Language Arts teacher. I graduated with a degree in Elementary Education from Auburn University in 2017. War Eagle! My hobbies include reading, scrapbooking, and traveling. A few of my favorite things are coffee, Chick-Fil-A, Target, "I Love Lucy", and Auburn football. I also love all things pineapple or flamingo! I am excited to be a part of your child's 3rd grade journey. I hope to inspire them and foster their love of reading throughout their time in my class!
· (2) 5-subject notebooks with a hard-plastic cover
· (6) plastic folders with 3 prongs.
o Red, blue, green, orange, purple, yellow
· 8 black expo markers
· 2 packs index cards
· (6) 24-pack #2 wooden pencils
· 1 ream of copy paper
· (4) 24-count Crayola Crayons
· 5" safety scissors
· ***(4) 5-pack glue sticks (no liquid)
· Pencil Pouch (NO boxes)
Optional
· Colored pencils
· markers
Wish list of needed supplies
· Clorox Wipes
· Paper Towels
· Kleenex
· Bottles of Germ-x
· Hand soap (anti-bacterial)
· Copy paper
· heavy duty sheet protectors
(*Your child does NOT need a binder for this year!)