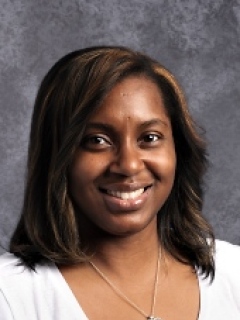 I am LaQuisia M. Stokes, and I will be your child's third grade teacher. I am so glad your child will be part of my class family. Your child is about to embark on an exciting learning adventure and you can come along! I would like to take this opportunity to tell you a few things about myself both personally and professionally.
I grew up in Evergreen, Alabama, home of the Conecuh Sausage. I loved the rural life as a child, but I enjoy living in Montgomery, Alabama. I love to travel. I love to read a variety of literature. I also love to cook, especially around the holidays. I have over 10 years teaching experience, and I have enjoyed every second of it.
I received a Bachelors of Science degree from Auburn University in Marketing with a minor in English in 2001. In 2003, I received my Masters in Business Administration in Marketing (M.B.A.) from Auburn University Montgomery. I began my journey in teaching in 2001 as a substitute teacher in Conecuh County. I worked with children from kindergarten to seniors in high school. It was after working in this capacity that I decided that I should be in the classroom. I then enrolled and completed my Alternative Masters in Elementary Education from Auburn University Montgomery in 2007. I also currently hold an Education Specialist Collaborative K-6 degree.
I am looking forward to a very exciting and productive year working with your child. You are the most important person in your child's life, and I know if we work together, your child will have a very successful year.