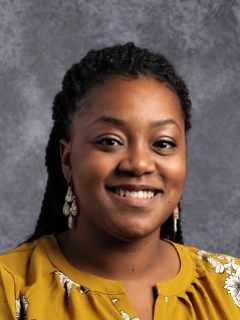 Biography
I attended public school in Elmore County from 3rd to 12th grade. I graduated from Wetumpka High School in 2000. I believe that Elmore County Schools are doing a great job in preparing students for being productive citizens an ever-changing world.
After graduating high school, I enlisted in the U.S. Air Force as a reservist. I served honorably for eight years and received Airman of the Quarter at Maxwell Air Force Base in 2006. During my enlistment, I was able to see Spain, Italy, and U.A.E.(a small county neighboring Saudi Arabia.) I spent nine months in field conditions while in U.A.E. Being able to experience those conditions made it clear to me that we, as Americans, are truly blessed and cannot take for granted our freedom and those who continuously fight for it.
I graduated from Alabama State University in 2006, where I was a member of the SAEA (Students of Alabama Education Association) and the NAACP (National Association for the Advancement of Colored People).
I currently teach 4th grade here at Airport Road Intermediate School. I have been teaching 4th grade for over 14 years. In life, I strive to be a light of inspiration to every child I teach.
Teaching provides an opportunity for continual learning and growth for myself as well as the students. One of my hopes as an educator is to instill a love of learning in my students, as I share my own passion for learning with them. I feel there is a need for compassionate, strong, and dedicated individuals who are excited about working with children. In our competitive society, it is important for students to not only receive a solid education, but to work with someone who is aware of and sensitive to their individual needs. I am such a person and will always strive to be the best educator that I can be.

I have two daughters, Ariel the teenager and Averie the toddler (Bless it.). They are the joys of my life and a constant reminder for me to tap into my inner kid. My husband's name is Prentice. He also has a military background and recently came back from a deployment in Iraq. Our family believes in integrity first, service before self, and striving for excellence in all we do. I can't wait to meet you and learn a bit about you!