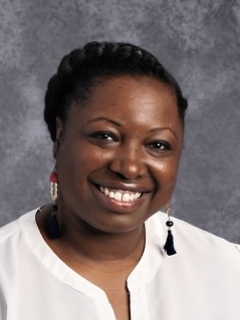 Greetings! I'm Ms. Ashley Winchester. I grew up in a small town by the name of Safford, AL (outskirts of Selma). I am now residing in Montgomery, AL. This is my tenth year teaching and I'm loving it! I enjoy staying busy, attending ASU football games, spending time with family, friends, and sorority members, attending major events and going to church. My favorite colors are pink and green, I enjoy collecting sailboats & lighthouses, and I enjoy eating "breakfast foods"! :)
Education
I graduated from Keith High School (Dallas County) in May of 2002.
I attended the "Wonderful" Alabama State University where I received a Bachelor's of Science in Elementary Education in May of 2006.
I received my Master's in the Fall of 2009.
It is my goal to obtain an Education Specialist Degree.
I've won Teacher of the Month numerous times but I was also privileged to serve as ARIS Teacher of the Year: 2010-2011!
Experience
I completed my internship hours at Robinson Springs Elementary and Millbrook Middle School under the guidance of Mrs. Kim Wheeler (now at Holtville Elementary School) and Mrs. Lisa Roberts-West (Millbrook Middle School).
As of now I am in my tenth year of teaching at Airport Road Intermediate, and I am truly enjoying third grade!