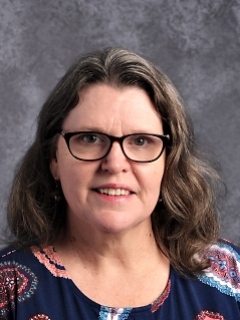 Hello from Nurse Ann!
Here is a little information about me and my family and why I became a nurse. At the age of 5, my mom said that I told her that I wanted to be a nurse when I grew up. I wanted to help people feel better when they felt sick. I loved trying to take care of my older sisters and brothers when they were sick or hurt.
I am a 1984 graduate of Holtville High School. I attended Health/Science classes at Elmore County Technical Center in the 11th and 12th grade. I wanted to learn all I could about health and make sure that nursing was what I wanted to do. Right after graduating high school, I applied and attended Trenholm State Technical College in Montgomery. In November of 1985, I graduated from the LPN program. After graduating and passing state boards, I started working at Community Hospital in Tallassee. I worked the Medical/Surgical floor for 2 years then transferred to ICU/CCU area where I worked for 11 years.
While going to nursing school, I worked at Winn Dixie in Wetumpka where I met my husband, Ted. We got married in 1990. In 2000, we were blessed with our son,Tony. Tony is a graduate of Stanhope Elmore High and now attends Central Alabama Community College. He plans to go in the Medical field. After Tony was born, I was a stay at home mom until he was 2. Tony was going to First Baptist Church in Wetumpka Child Development Center. A wonderful job opportunity to teach and work with small children opened up at CDC so I applied and got the job. The love for taken care of children began when our son was born and only got bigger when teaching and working with other children. In 2004 we were blessed with another son, Timothy. Timothy is a 9th grader at Stanhope Elmore High. He wants to be an elementary school teacher. I took a year off from the CDC when
Timothy was born but went back to CDC and taught 3 year olds. My love for children grew even more. In 2011, I was hired as a school nurse for Elmore County Schools and have been at ARIS ever since.
My family and I love to travel and go on adventures in our travel trailer. We are making memories!