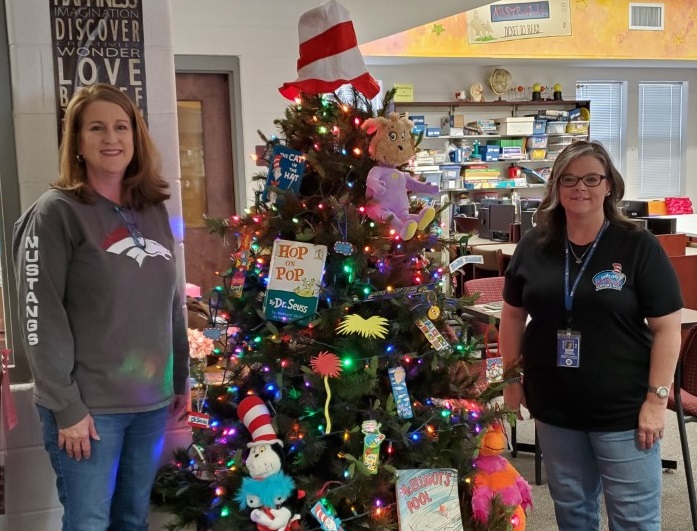 Where to find

FREE

digital books...
When the kiddos have read all the books on their bookshelves, there are several places you can go to check out digital books. If you have a public library card, you can download the Overdrive App on your phone or device and check out digital library books. Books are downloaded to your device and are available for two weeks. You can also reserve titles that are already checked out. Under the advanced search feature, you can limit results to an interest level and/or reading level. Remember to check AR Bookfind to be sure the book has a quiz if they want to test on it. Go to your local library's website to get more information and download the app.
Many of our teachers have set up student accounts with Epic! which is a virtual library. All of the books they love to read are here. You can click on Explore, then AR, then choose the book level you want to search. There are books with READ TO ME options as well as true audiobooks. Students can choose fiction and non-fiction and even graphic novels (comics). If your child's teacher has not set up an account, you can sign up as a parent for 30 days free.
If you have Amazon Prime, there are free books available in Kindle. You can search the web for free digital books. The Library of Congress is an example of one place where you can find lots of the "classics". Remember that many of the free resources online will be older titles that are free of copyright.
Welcome to the ARIS Library!
Mrs. Debbie Jones, Media Specialist
Mrs. Wendi Johnson, Library Assistant
Library hours are 7:30 AM-2:15 PM during normal school days unless otherwise announced or posted.
AR at Home During School Closure
ARIS is pleased to offer its students the ability to continue participating in AR from home. Parents, we will need your help! Help students choose books in their range. Check AR Bookfind to see if the books they choose have quizzes. Have them write down the quiz numbers. Remind students to read pictures books at least twice before quizzing. Students may not use their AR book when they test. They cannot look up any answers. Remember, AR is testing reading comprehension. If a student takes the wrong quiz, just notify the student's reading teacher. Click here to access Accelerated Reader.
Links to MORE Free Digital Books
Gumdrop Books
is offering free digital books from its vendor
Big Timber Media
during school closures. There are mostly non-fiction titles, but you can also find some fiction. Many of these books have AR quizzes, but they are not labeled. To see if an eBook has a quiz, check
AR Bookfind
. You can get the quiz number while you are there!
AR Bookfind--Find out whether a book has a quiz and the reading level of the book.
Alabama Virtual Library--Students can access encyclopedias, subject specific videos and projects, digital books, and more.