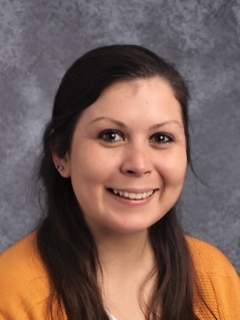 Subjects Taught
sixth grade math and fourth grade all subjects
Education
I attended The University of West Alabama where I earned my bachelor's degree in Elementary Education.

Experience
I began my teaching career in Meridian, Mississippi. I spent three years teaching sixth grade math. I then moved to the Elmore County area where I started my time at Airport Road Intermediate School, during the 2018-2019 school year. I am excited for the opportunity to work with such highly qualified educators at Airport Road and the Elmore County School District.

Bio
I was born in Austin, Texas but I moved to Alabama right after my seventh birthday. I resided in Autauga County until I graduated high school from East Memorial Christian Academy. I then headed to Livingston, Alabama to attend The University of West Alabama. I have a beautiful and sassy daughter named Leah Mae. We recently moved to Elmore County to be closer to family. In my spare time, I enjoy walking around Target, drinking coffee, and watching the Marvel Movies.