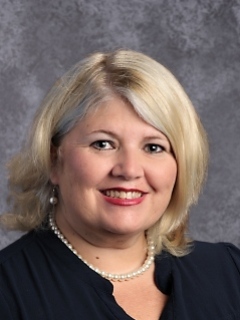 Biography
My name is Stephanie Selvage and I am from Montgomery, Alabama. I attended public school in Montgomery from 2nd-12th grade. I graduated from Auburn University Montgomery with a Bachelor's and Master's degree in Special Education. I am beginning my 22nd year teaching students with varied abilities. I am married to Jason Selvage of Guntersville. We have been married since 2003. On May 21, 2008, we were blessed with a wonderful son, Daniel Gregory Selvage. He is 6 years old, and is in 1st grade at CES. On April 30, 2014, we were blessed with another son, Grant. Sadly he passed away on May 17, 2014 and lives in Heaven. On April 22, 2015, we were blessed with a daughter, Sarah Kate. Currently we live in Montgomery. I teach K3 and K4 Sunday School at our church, Woodland United Methodist Church in Pike Road. In my spare time, I enjoy reading, shopping, watching Auburn football, going to the Y, and especially spending time with my family. If you need to get in touch with me, please feel free to call me during school hours at (334) 285-2115 or email me at stephanie.selvage@elmoreco.com.
Mrs. Selvage's Supply List

Smock/Old T-Shirt for painting/art activities
CHANGE OF CLOTHES in a bag labeled with Child's Name to use in the event of an accident.
Dry erase markers (thin or thick)
Baby Wipes
1-2 packs of White Copy Paper
Headphones for the computer lab/classroom computer
1 box of Ziplock bags (gallon, quart, sandwich, or snack size)
Mrs. Selvage's Wish List

Box Tops (I will provide a sheet each month for the students to fill up and return to class.)
Toilet Paper Rolls/ Paper Towel Rolls
Art Supplies (craft paint, magnets, clothespins, paper plates, yarn, old magazines, etc.)
Old DVD's (Rated G)
Colored copy paper
Clorox/Lysol Wipes
Lysol Spray
Paper towels/Kleenex/Napkins
Hand sanitizer
Donations to my LA7 account to purchase items for the classroom